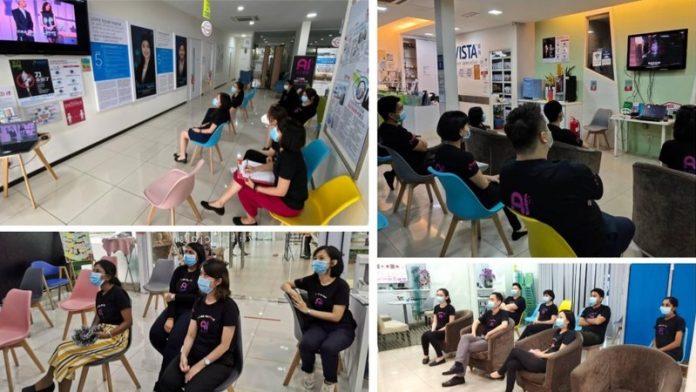 Since Covid-19 pandemic started, the possibility of job loss, pay cuts and less social interaction has given rise to increasing mental disorders. Recent surveys by Hays showed that 37 per cent of workers say their mental health and wellbeing has been negatively impacted during the pandemic.
"To take the focus away, Vista Eye Specialist (Vista) implemented an upskilling programme to help staff reflect, develop and prepare for 2021 using experiential learning and gamification methodology. The objective is to create a positive workplace environment where staff will experience 10 times More Fun, 10 times More Learning and 10 times More Staff Engagement," say Chief Human Resource, Monica Wong.
The upskilling programme was based on the award winning Netflix docuseries, Next In Fashion, a fashion design reality TV competition.
Staff were separated into four teams; scores were awarded for completing challenges, mini competitions and also individual accomplishments. At the end, three teams with the highest scores would win cash prizes. There are also cash prizes for individual winners.
The program focused on three key areas which is Mental Well Being; to distract staff from the stress of the Covid-19 issues, Self Discovery; to allow staff to reflect their year in 2020 achieving self realization and planning for 2021, and lastly Edutainment; to educate and train the staff with a fun and entertaining programme.
-PR NEWSWIRE