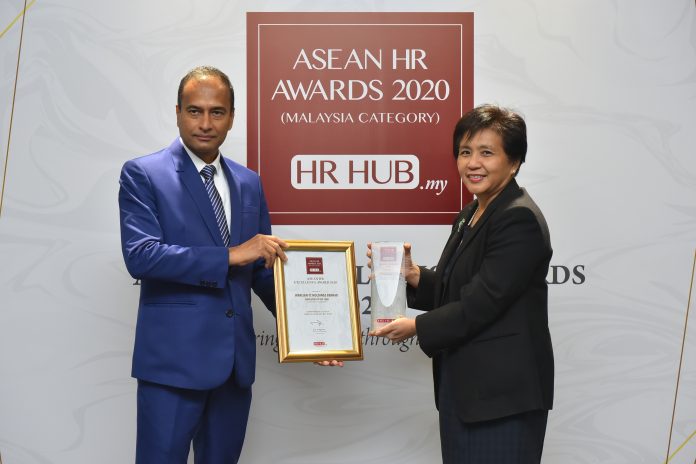 Employee empowerment is crucial for every successful company. In an interview with HR Hub, Chan Mei Lynn, General Manager, Group Human Resource at Tan Chong Group shares about the importance of employee empowerment and the importance of being competent in technology for work.
Warisan TC Holdings Berhad (WTCH) was incorporated in Malaysia and it is part of the Tan Chong Group of companies. It was formed to facilitate the consolidation of the non-motor related business activities of Tan Chong Motor Holdings Berhad. The Group's core divisions are Travel and Car Rental, Industrial Machinery, and Automotive Assembly. Other divisions include Consumer Products, Captive Insurance, and Property Investment Holdings.
"With the recent Covid-19 experience and the impact that it has had on our businesses and the way we work, having a people-focused culture has enabled us to be agile and resilient to reposition our businesses for recovery. Without our people, doing things in the old way would have meant non-survival or extremely slow recovery," shares Chan Mei Lynn.
As part of the new normal, WTCH has been focusing on improving its communications with all employees – keeping staff informed, especially through all the uncertainty.
"Besides that, in the area of managerial development and self-improvement, the face-to-face training programmes were turned into weekly e-learning emails which had a wider reach," says Chan. "In this critical time, we have stepped up to empower employees by leveraging on technology."
"WTCH also organises CSR activities to enhance teamwork across functions and businesses, encouraging employees across the organisation to live our values, while also showing the community that we care," she adds.
The Group understands the importance of talent data. Thus, WTCH uses analytics to solve HR challenges such as organisation health, market competitiveness, talent development and recruitment data. These data sets provide the Group with decision-making information, so the Group can continue to work towards the company's goal of becoming a digital company.
Besides that, WTCH's young leaders have formed a few societies – Young Excellence Society by the Commercial Group and Young Executive Council by the Heavy Machinery Group. They were formed to support and motivate staff to excel in their day-to-day work responsibilities.
WTCH is committed to conducting activities which cover community, workplace, marketplace/leadership and environment. Besides that, various training and activities are constantly being conducted by our youth societies to develop and upgrade the skills and knowledge of employees in order to equip, support and motivate fellow members of the Group.