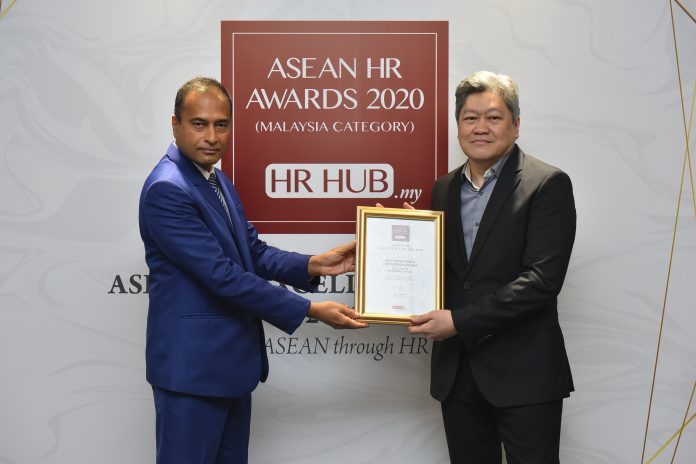 Established in September 2011, Mass Rapid Transit Corporation Sdn Bhd (MRT Corp) is a special purpose vehicle set up by the Government of Malaysia to be the developer and asset owner of the Mass Rapid Transit (MRT) Project. Wholly-owned by the Minister of Finance Incorporated, MRT Corp took over the ownership of the Klang Valley MRT Project from Syarikat Prasarana Malaysia Bhd in October 2011.
Besides being the developer and asset owner of the MRT project, MRT Corp also monitors and tracks the construction of all elevated structures, stations and depots of the MRT Project. It also directly supervises underground works, which involve tunnelling and the construction of underground stations.
With such huge responsibilities, everything has to be planned well and executed perfectly. That is why having the right people in the right job is critical.
"We need the right talents, who are capable and highly skilled at their jobs, in order to ensure success. The costs involved in this project are huge, so we need the right people to manage it properly," says Abdul Mutallif Abdul Manaf, Director of Strategic Human Resource.
"However, recruiting the right people into the company is great, but we have to keep them happy so that they will stay with us for the long term. That was why we created the annual employee satisfaction survey called MRT TED," he adds. "This survey provides our employees with an avenue to tell us how they feel and in what areas we can improve."
T stands for "Tell Us", while E stands for "Explain to Us", and D stands for "Describe to Us". The objectives of this survey are to create an open dialogue with employees, to view the current state of the organisation, and to highlight the successes or challenges in the organisation.
"The key areas we focus on in the employee survey include leadership, teamwork, work performance, employee engagement, work environment and employee development," shares Abdul Mutallif.
In the 2019 MRT TED survey results, MRT Corp achieved a very good rating, which was an average of 4.10/5.00. The employees indicated that they were generally happy and proud to be working in MRT Corp, and they understood and have clear expectations of their job.
With regards to the work environment, employees preferred an open and friendly working culture, and hoped for more engagement and teamwork activities in the organisation. They also favoured a flexible working environment, where rewards and recognitions are provided for good performance. In addition, they wanted to expand their career development in MRT Corp via training exposure and promotion opportunities. Employees also expected superiors to coach and develop their subordinates. Besides that, employees wanted MRTC to stay relevant, and one of the ways is to be creative and explore other opportunities.
"We maintain the productivity level by focusing on three key areas, which are performance, development and recognition. We are willing to invest in platforms to help enhance our employees' performance. The company's KPI is cascaded down to the employees' capabilities, and monitored closely and regularly. We always reward good performance," explains Abdul Mutallif.
"The Employer of the Year (Construction and Infrastructure) and Excellence in Workplace Award prove that we are on the right track. Our philosophy is happy employees translate to happy customers and ultimately, a happy company. We capitalise on engagement to maintain a strong relationship with our employees, and provide adequate facilities and a good working environment," he adds.