A motivational speaker is defined as inspirational speaker who makes speeches intended to motivate, inspire, challenge or transform their audiences. There are certainly plenty of them around the globe, from the likes of Nick Vujicic to Tony Robbins and in Asia too there are the top notch ones who have made a positive difference in the lives of people. In this issue, HRHub Malaysia shares its list of the continent's top 10 motivational speakers who come from different countries, backgrounds and cultures. However, they all share one thing in common: they're inspiring role models with words that can impact the lives of millions.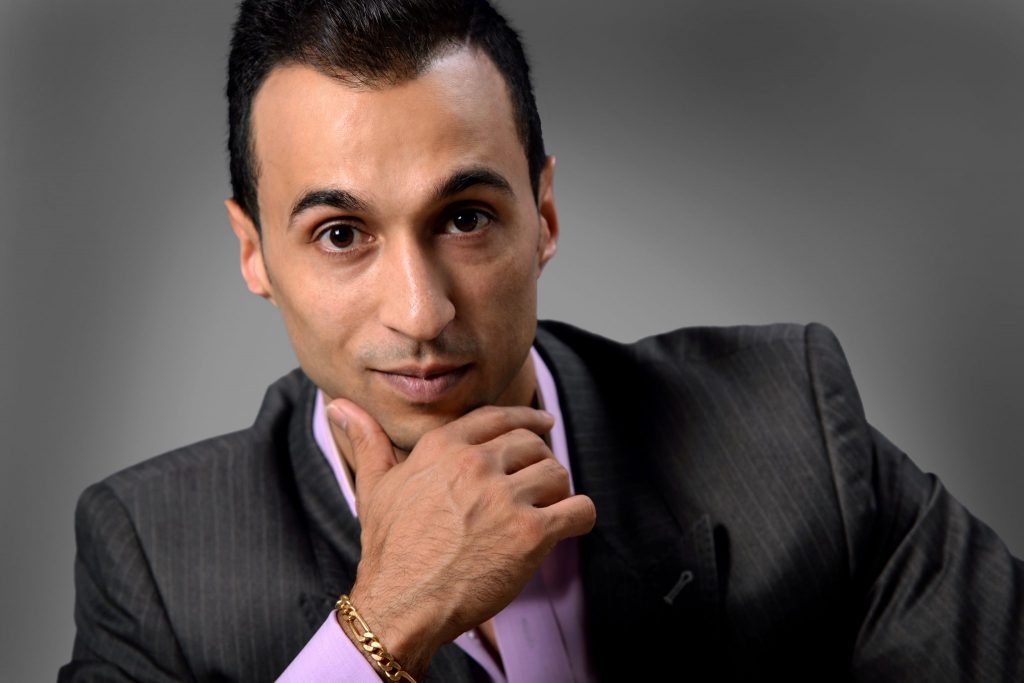 1. Kevin Abdulrahman (UAE)
Known as 'The Man Inspiring Millions', Abdulrahman is the most sought-after public figure in Asia when it comes to motivational speaking. Whether you are a school graduate, a working executive or an entrepreneur, he has a way of delivering messages that reach the hearts and minds of any target group. Like many others, as a young boy he was told to become a doctor or lawyer but he never truly liked the idea. Through trial and error, he found his true calling which was motivational speaking. Utilizing his knowledge of a multitude of industries to tailor powerful messages, he has come a long way, from starting off speaking to a crowd of 'none' to people-packed stadiums.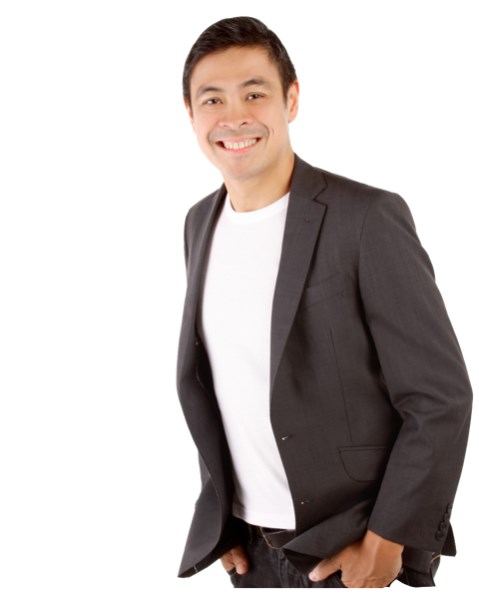 2. Anthony Pangilinan (Philippines)
The Chairman of Businessworks Inc. is not only a key player in the management training and media industry, but also a certified trainer of trainers in the Philippines. He hosted a Change Management programme for 5 years and is currently hosting CNN Philippines' premiere business show, The Boardroom, where he takes a whole new look on what business is all about. The holder of an Executive Master's degree has conducted hundreds of change management initiatives for over 25 years in over 70 different countries and is not only a motivational speaker but also a human rights activist, author, social media influencer and completer of 6 world marathon majors.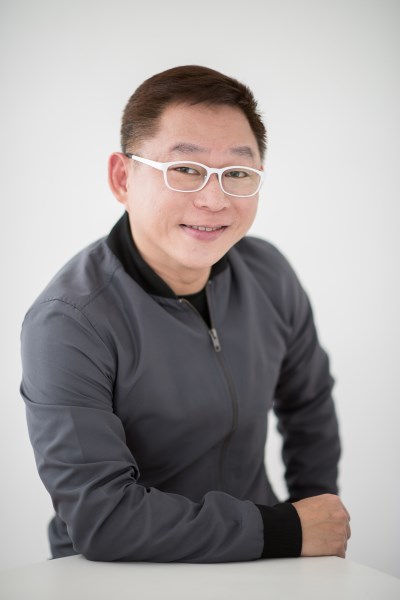 3. Chinkee Tan (Philippines)
Born in Manila of Chinese parentage, Chinkee Tan also known as 'Mr Chink Positive' is an inspiration to many whose wisdom and strength are drawn from a life of challenges. After his father experienced big losses in business, Tan began to realize the importance of hard work at a young age. His vision in life was to be successful and to be at the providing end of earning opportunities for people who need them. Hence, he started giving motivational talks to retirees, executives, students, church leaders and has helped many people become millionaires. His specialty is teaching about money and financial freedom and he incorporates humor, energy and his bubbly personality in his talks to keep them entertaining.
4. Dr. Vivek Bindra (India)
International renowned motivational speaker, Asia's best leadership consultant and an awardee of an honorary PhD Degree for Philosophy, Dr Vivek Bindra is a trusted advisor to almost 2,000 corporates including high-profile entrepreneurs and top notch business entities. He provides CEO coaching to top business owners and with an experience of over a decade, Bindra already has an extensive list of achievements being added to his name. They include having his name encrypted in the Golden Book of World Records for conducting training for the Largest Gathering of HR Professionals and being awarded Best Corporate Trainer in India. The passionate individual cites Lord Shri Krishna as his role model and is a firm believer in doing well for the society.
5. Jonathan Yabut (Philippines)
Yabut is the proud winner of the hit reality show, The Apprentice Asia and for winning the show, he got to serve a 1-year term as Chief of Staff of AirAsia. Dubbed as 'Asia's Millenial Guru', he is one of Asia's leading motivational speakers on a wide span of topics consisting of leadership, talent development for Gen Y workers and office productivity. Also a best-selling motivational author whose books offer career tips and advice for corporate millennials, he is now also the founder and managing director of his marketing consultancy firm, the JY Consultancy & Ventures, which offers marketing and talent optimization services to startups and Fortune 500 companies in Asia. Yabut is also a multi-awarded marketer and HR professional with over 10 years of experience in Southeast Asia.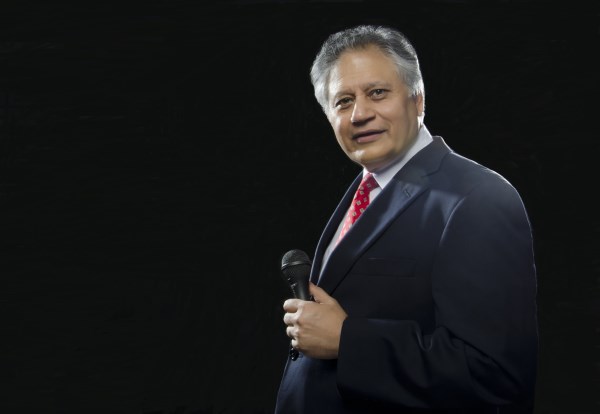 6. Shiv Khera (India)
"Winners don't do different things, they do things differently" is a quote by much sought-after speaker, Shiv Khera. An author, educator, business consultant and successful entrepreneur, Khera inspires individuals to realize their potential. He has brought his inspiring messages to opposite sides of the world and his 30 years of experience has put millions on the path of growth and fulfillment. His workshops have benefitted tens of thousands of people in over 20 countries and millions have heard his voice as a keynote speaker, including appearances on numerous radio and television shows. His impressive list of clients includes Mercedes Benz, HSBC, Lufthansa, Metlife and Nestle. Despite being a resident of the USA for the past 40 years, he still maintains his Indian citizenship.
7. David Lim (Singapore)
Best known for leading the 1st Singapore Everest Expedition in 1998 and making a great comeback to the great peaks after being partially disabled from a rate nerve disorder shortly after his return, Lim has been fascinated in helping others discover skills in self and team leadership. Since his expedition, he has been invited to deliver motivational presentations in over 33 countries. His timeliness leadership ideas are now utilized by clients globally, including Google, Citibank and AIA. Despite his partial disability, he still hasn't given up climbing. His company's leadership simulation game, Everest Challenger, has licensees in six continents including several leading universities and business schools.
8. Dr Jin Robertson (Korea)
When she was 22, she immigrated to America to become a housemaid and with practically no command of the English language and only $100 to her name, it certainly wasn't easy. At the age of 28, the mother of a toddler and victim of domestic abuse joined the US army as a way to escape. Through hard work and sheer will, she retired as a US Army major, receiving a PhD at the age of 57 from Harvard. She is now the inspiring story of many, motivating millions of people, saving them from the verge of suicide. The single mother, who has now raised her daughter to be a Presidential Scholar (an honor only given to 1 of 18,000 high school graduates), is Korea's most popular speaker and best-selling author which has sold more than half a million copies. Korean TV has also made documentaries of her inspiring story, from immigrant housemaid to Harvard PhD holder.
9. Bong Chandra (Indonesia)
Born in Jakarta, Chandra grew up in an affluent family. However, the economic crisis hit and as a result, his family's financial situation started deteriorating. Chandra was forced to find ways to make money so he started selling clothes and food, and that's when his passion for selling made him perfect for MLM business. Within 8 months of joining, he started becoming a weekly speaker at the company and within a year, he realized that motivational speaking was his true passion. After listening to his talks, many companies started experiencing increased sales volume and that was when he started to become famous. Todate, he has motivated over 2 million people across Indonesia and thousands of people have experienced significant life changes after attending his talks.
10. Dananjaya Hettiarachchi (Sri Lanka)
World's number one public speaker in 2014, Hettiarachchi has been motivating people for over a decade and emerged as the first Asian to win the Toastmasters International Public Speaking award. He has made over 50 keynote addresses across 5 continents in both corporate and public events which have resulted in increased participation and overall engagement. He works with groups to address skill based challenges and based on the training requirement, programs are designed in the form of a workshop. The Colombo native has worked with senior business leaders and corporate executives to help them improve their overall performances. His specialization lies in personality building, communication and interpersonal skill development.