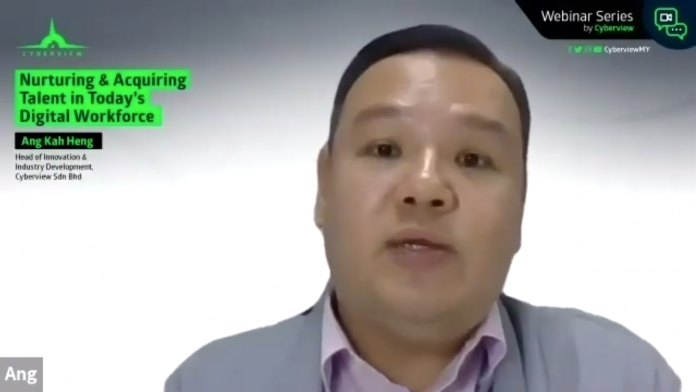 Cyberview Sdn Bhd (Cyberview), the Tech Hub Developer of Cyberjaya reinforced the importance of a collaborative multi-stakeholder approach in futureproofing the nation's workforce during its online panel discussion themed, 'Nurturing and Acquiring Talent in Today's Digital Workforce'.
Cyberview in statement on Monday said that for businesses to remain competitive, the workplace of today must change to include a growing demand for digital skills.
"Towards this end, there is a clarion call for industry players, academia, and public organisations to come together and ensure that graduates are well-equipped to adapt to these changes and can remain relevant for the digital economy," it said.
Meanwhile, the Head of Innovation and Industry Development Department, Technology Hub Development Division of Cyberview, Ang Kah Heng during the panel discussion said, the collaboration between industry stakeholders need to continue to nurture a high-quality, knowledge-based workforce, in line with the government's aspiration to drive the Industrial Revolution 4.0.
"With the increasing pace of businesses and industries today, it is imperative for us to come together with our ecosystem players and take an always-on approach to talent development.
"As the Tech Hub Developer of Cyberjaya, we are certainly well positioned to bring together academia, private companies, and government bodies for this purpose.
"Today, we support and nurture the growth of local talent within Cyberjaya through Living Lab initiatives and strong ties with academic institutions, and we believe that this is a solid testament to our holistic ecosystem in Cyberjaya," he said.
-HR HUB