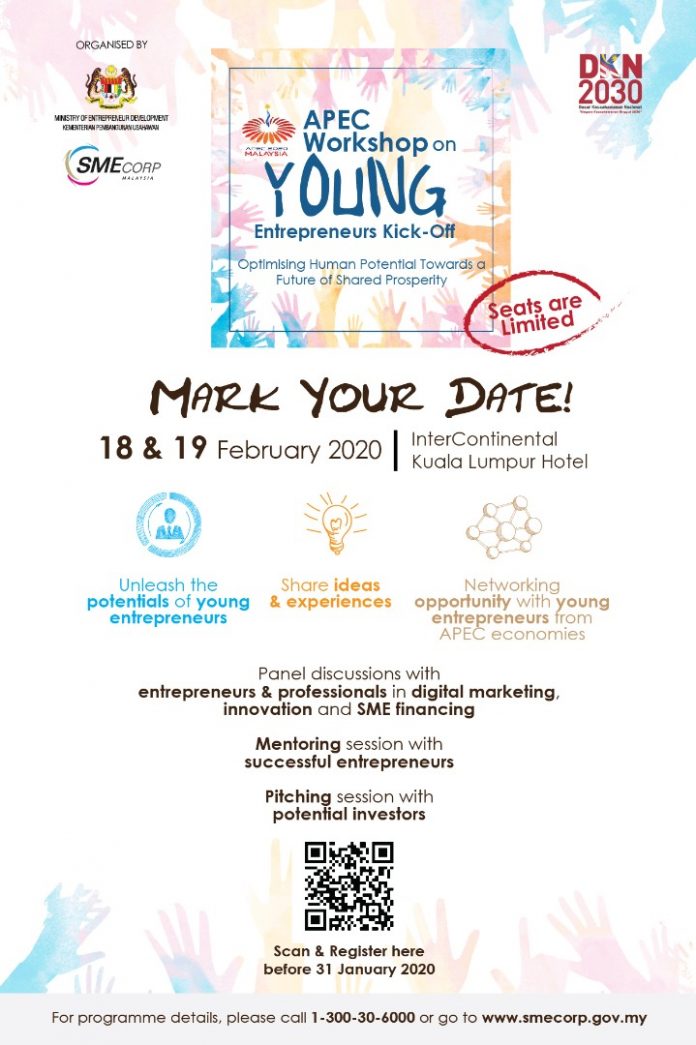 In line with the theme of APEC 2020 'Optimising Human Potential Towards a Future of Shared Prosperity', Malaysia as the host country for APEC 2020 cordially invites you to participate in the APEC Workshop on Young Entrepreneurs Kick-off which will be held from 18 to 19 February 2020 at InterContinental Kuala Lumpur Hotel.
This initiative organised by SME Corp. Malaysia in conjunction with APEC 2020 aims at enhancing the entrepreneurial skills, and leadership of young entrepreneurs in business. This Workshop is also in tandem with APEC's notion of economic empowerment of youths through creating sustainable entrepreneurship ecosystem.
For more information or clarification, please contact 1-300-30-6000 or click www.smecorp.gov.my/index.php/en/slides/3924-apec-workshop-on-young-entrepreneurs-kick-off .
Participation Eligibility:
Young entrepreneurs from 18 – 35 years old
Registration Deadline: 31 January 2020