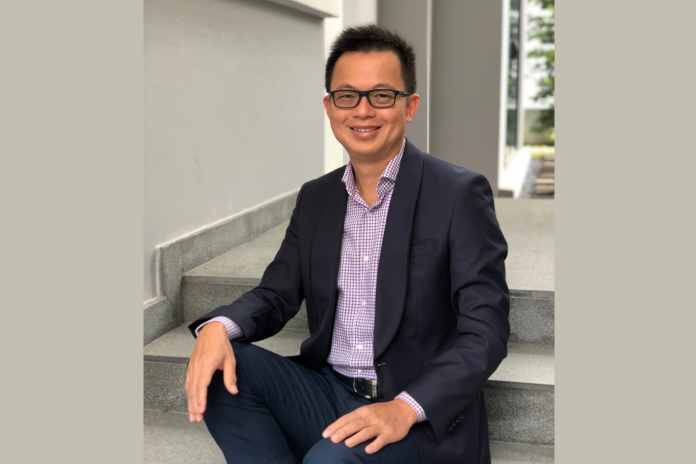 The recent shift to remote working has called for businesses and teams to reimagine how they operate, pushing for flexible working arrangements while ensuring a safe return to the office. In an interview with HR Hub, Albert Chai, Managing Director at Cisco Malaysia shares about the key steps to enabling hybrid workplace and its benefit to companies in Malaysia in the long run plus global and local trends that point to a growing demand for a hybrid workplace. Chai also shares on Cisco's Trusted Workplace initiative and solutions to extend technology-driven, intelligent experiences to employees in every space.
For employees working from home or remotely, the new era of work can be summarised as 'work is no longer a place you go, but rather, what you do'. As Malaysia navigate between CMCO, RMCO and new measures put forth by the government to curb the next wave of the pandemic, companies and employees all-around are focused on getting more things done, quickly, safely and securely.
Thus, Cisco is working together with companies in Malaysia to understand and create the best employee experience by providing a flexible, technology-rich workplace strategy that provides choice, promotes collaboration, and to make it easier to get work done from anywhere they are.     "For some employees who are deemed essential, the return to the office full time is imminent. For the rest, having worked remotely for an extended period, they are now expecting that the flexibility and ability to work from anywhere, at any time and on any device will continue in a post-COVID era, even as they return to the office," says Albert Chai.
"Technology above all will become more ubiquitous to enable this flexible and hybrid future of work trend. This will require organisations to adapt and evolve their IT resources, cybersecurity approach, solutions, and policies to enable their employees to work remotely and ensure business continuity in the long run," says Chai.
The transition to a hybrid workforce requires a 'people-first' strategy. "Your employees are your biggest asset. Give them the right skills, and they can thrive in the business of the future. Before investing in enhanced technologies to enable remote or hybrid working, focus on creating a workplace culture that nurtures tech savvy enthusiasm," says Chai who believes that it is also important for business leaders and organisations to stay ahead of the evolution of employee mindset and expectations plus the rise of new platforms to enable productivity as well as new skills required in their roles.
"Organisations should also become more team-centric such as by focusing on improving leadership skills within the ranks of their talent as opposed to finding talents elsewhere. Furthermore, organisations must invest to equip their teams with the right technology and trainings that empowers them to do what is right daily and not only during a crisis," says Chai. "Using all-in-one collaboration tools, such as Cisco Webex, employees can keep their team connected through messaging, file sharing, whiteboarding and calling, without skipping a beat."
"Remote and flexible working arrangement releases employees from the typical mundane and purely administrative tasks, including the time used for daily commutes," says Chai. "As more employees aspire to control how and where they work today, a hybrid approach will also help organisations retain top talent, as well as hiring talents from a broader geographical region."
Webex Meetings and Webex Teams have been instrumental in keeping Cisco's employees safe while ensuring business continuity. "Our teams can facilitate group calls globally, share files, and other processes seamlessly thanks to the processes put in place by our engineers to help make the transition easier," says Chai excitedly.
"Adopting a strong hybrid workplace culture that is fully connected and safe will not happen overnight, but small steps can be taken, and quick wins can be celebrated," Chai advises. "By utilising an easy-to-use, secure, and insights-driven collaboration platform like Cisco Webex, you can foster relationship building within your teams, enhance customer interactions, and create high-performing teams across the world who can make smarter and faster decisions together."
Chai also suggests that with the return to office, organisations should prepare to optimise their space, address worker concerns about sanitation and social distancing, and plan how to communicate policies and information clearly. "At Cisco, we continue to provide customers the data and tools to make this journey back to the office, including through the use of touchless and intelligent workplace devices that can be remotely controlled from employees' own work devices."
With over 90% of business establishments in Malaysia are SMEs, Cisco is also committed to giving small businesses the same access to best in class technology innovation as its enterprise customers, while ensuring it makes sense to their business. This includes the company's 0% SMB financing offer that allows Malaysian businesses to acquire hardware, software, services, and third-party equipment from Cisco at 0% interest with no upfront payment, under a 3-year contract.
For those who are already making the transition at their workplace, Cisco also offers guidelines with practical insights and use cases to help inform, inspire, and help them to fully realise their workplace transformation. For a start, you may download Cisco's 'Paving the way to the next normal' guideline at https://bit.ly/2JaUPNQ that outlines the usage of Webex in this new world of work.